Comfort and Ease in
Everyday Living
Combining minimalistic and simplistic design, Landsby integrates various elements inspired by Scandinavian design and craftsmanship; the versatile style of each living space offers plenty of room for self-expression while creating bright and airy interiors that are both functional and adaptable.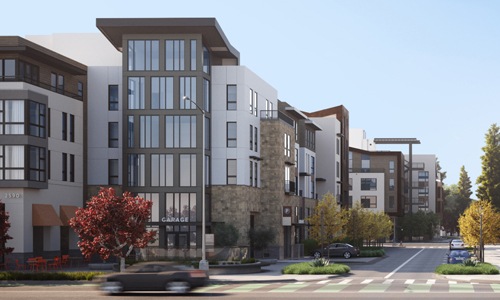 Landsby West
Landsby West is where you'll find ample space for gathering, working, and socializing. From the light and airy lobby to vibrant workspaces to the beautiful resident lounges—enjoy rich textures and luxurious interiors that beg you to explore.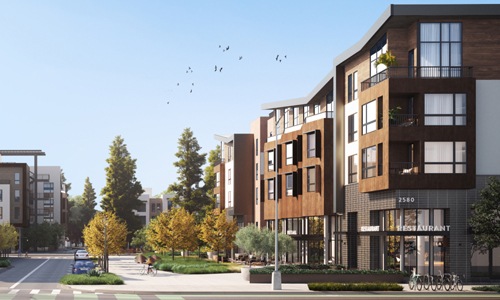 Landsby South
Landsby South shows off a Grand Hall that instantly captures the imagination with a grand piano and large fireplace. The expansive courtyard and rooftop deck are perfect spaces for socializing, and the fitness club offers state-of-the-art equipment for a healthy lifestyle.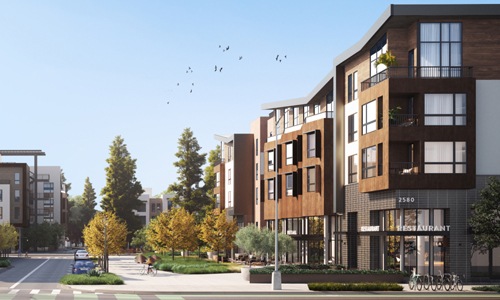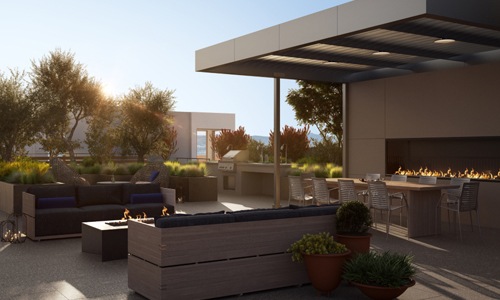 Landsby North
Landsby North lets the outside in with expertly designed spaces that call on natural textures and tones to create a serene setting. This perfect mix of functional and recreational areas includes private offices perfect for working from home, a Clubroom with ample space for gatherings, and a boutique style pet salon.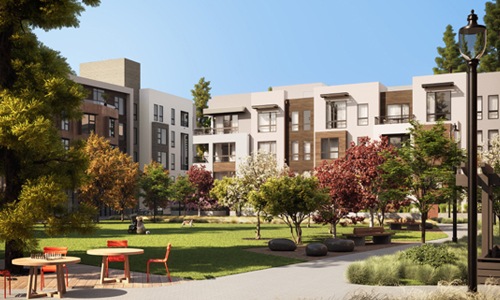 Landsby East
Landsby East embodies modern sophistication with luxury finishes that strike the perfect balance between cozy and chic. Escape to the outdoors amongst the mature redwood trees in the Landsby grove—get outside and take a walk, relax on the patio, and enjoy nature.